These workshops you can take at your own pace or come to the live event.
Postnatal Pelvic Floor: Movement Snacks Workshop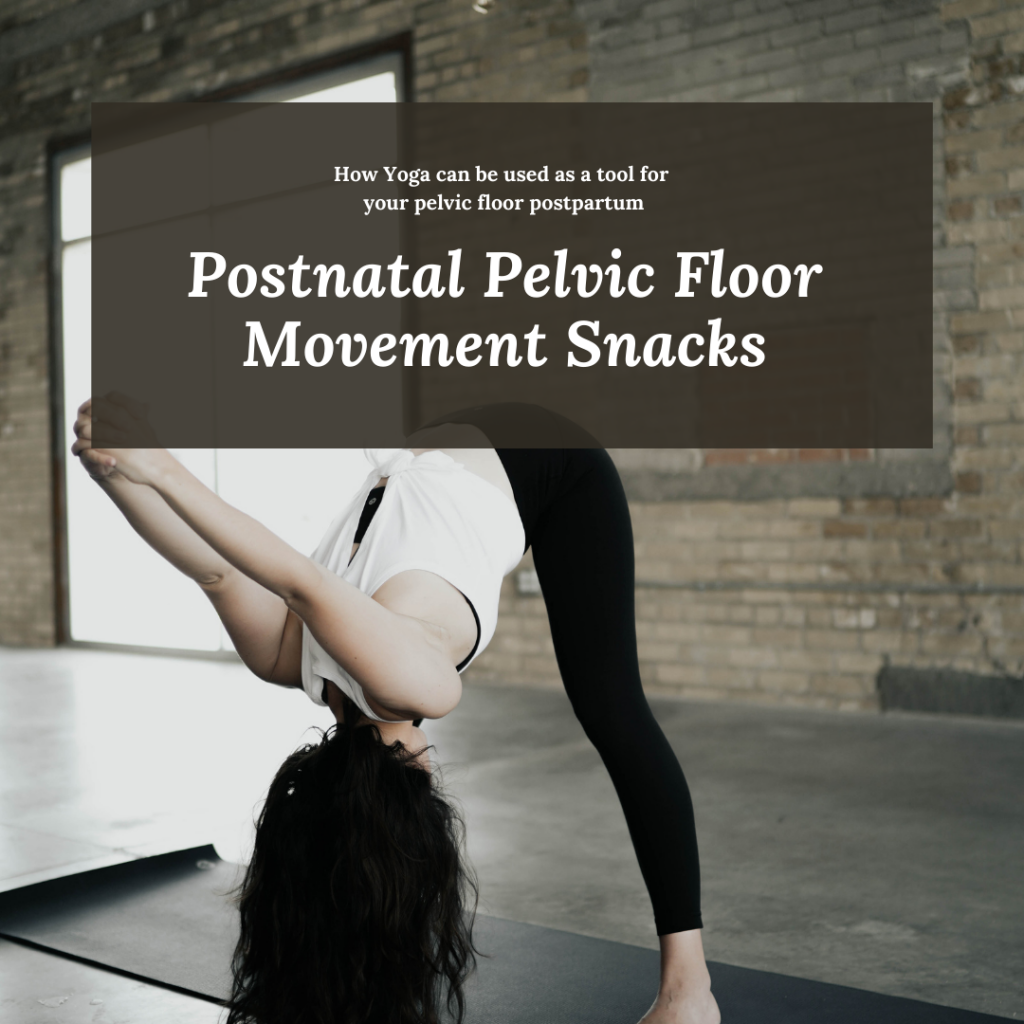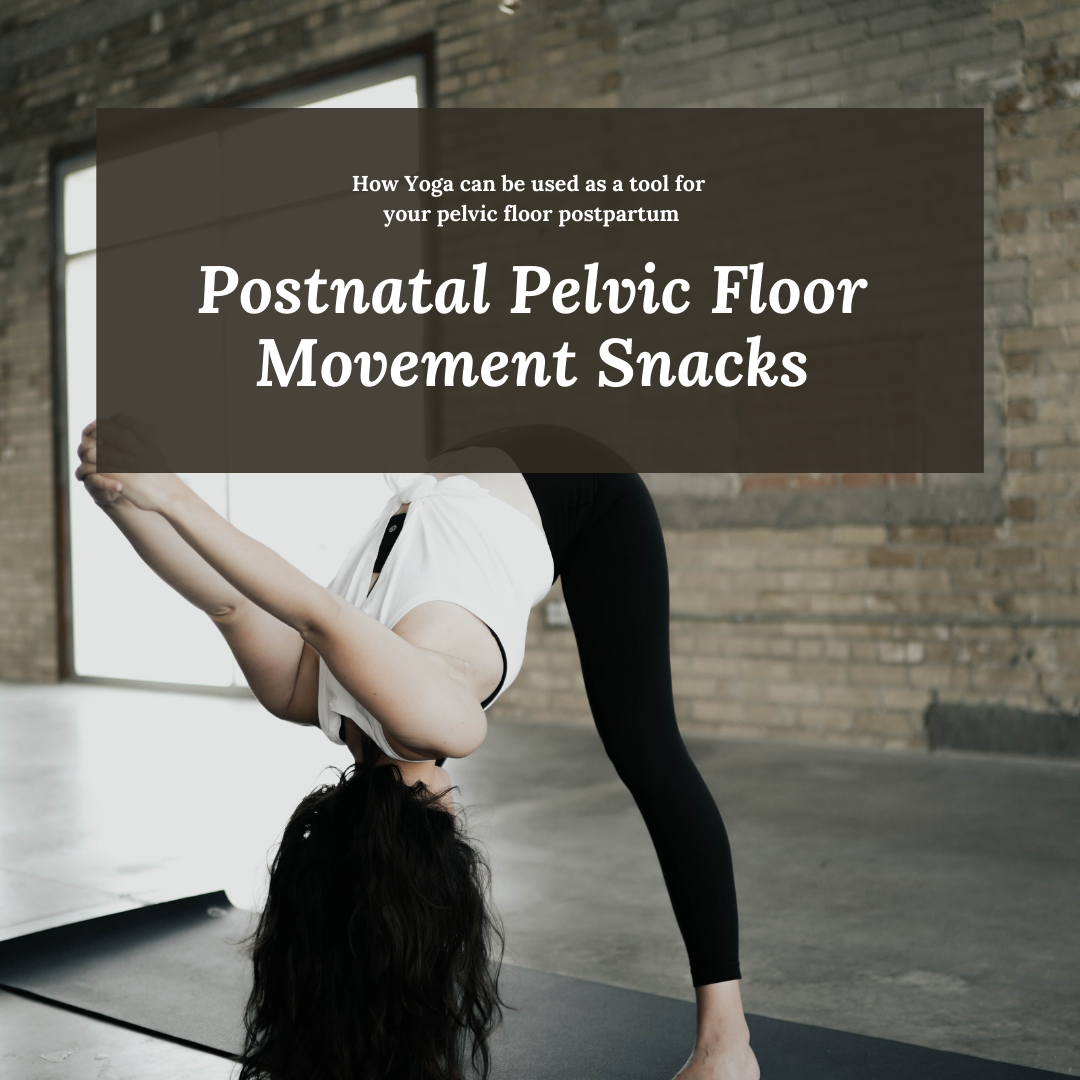 Join us for a 90 minute workshop focusing on all things movement! As a physical therapist and yoga instructor, we often get asked "what can I do for exercise now that I've had my baby" and "how do I progress back to the activities that I love?" In this workshop we break down safe and creative ways to integrate movement and exercise into your day, to keep you feeling empowered and strong. We will end class with a well-balanced yoga flow.
Motherhood & Movement Collective
A six week series of mama + baby yoga classes with pediatric physical therapist, Kailee The Movement Mama and Ella, pre/postnatal yoga expert. This series runs from March 13th – April 17th and you will have access to each weeks on demand video to play as much as you want until April 30th. We cover topics like babywearing and exercise, postnatal yoga, pelvic floor, self care and so much more.
Pelvic Floor Basics Postnatal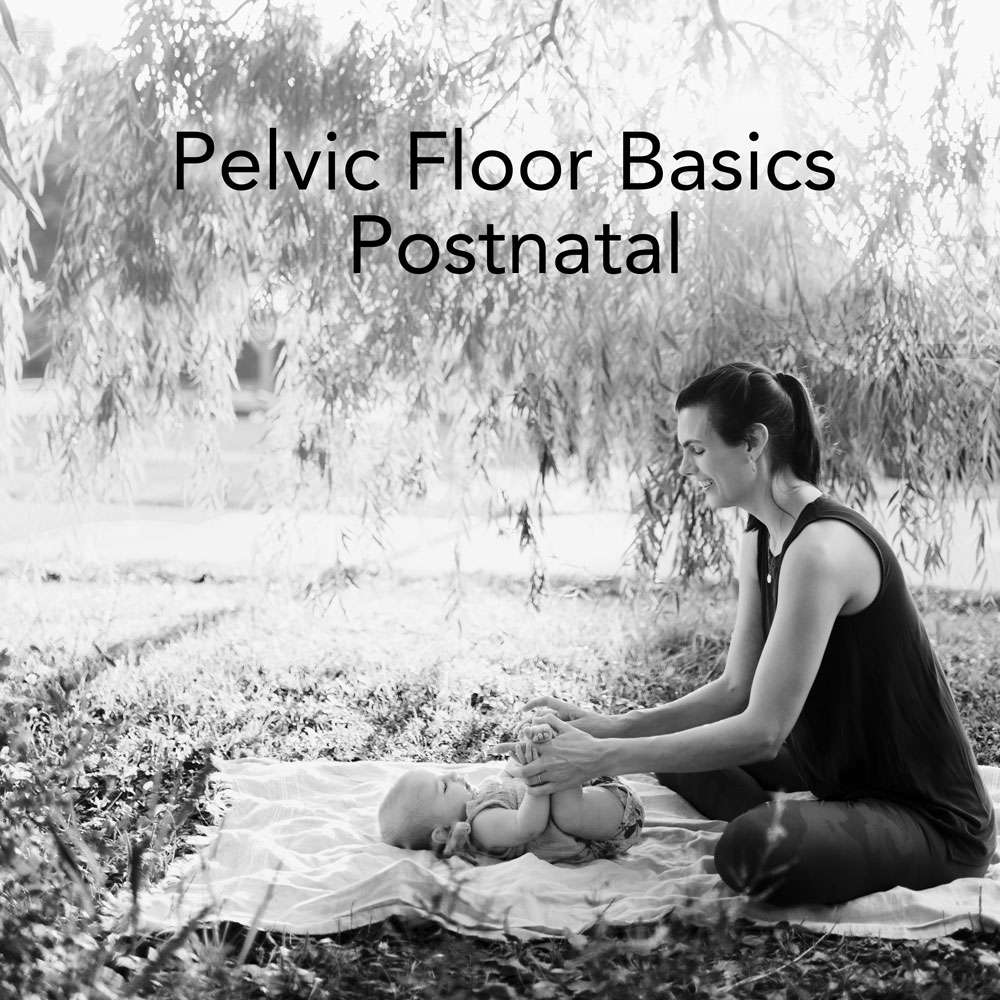 This 90 minute workshop focuses on the pelvic floor in the postpartum phase with Pelvic Health Physical Therapist Hannah Strom and Ella Frances. You will walk away with a greater understanding of your pelvic floor anatomy and function. We will cover common postpartum pelvic floor symptoms and misconceptions and when to seek help from a pelvic floor PT. Together we will explore different movement, exercises, and easy tools to get you in touch with your pelvic floor and core. This course is designed for anyone who is in their pregnancy or postpartum journey, and those who are in their pre-pregnancy journey! The intention of this workshop is to create empowerment for mamas through education.
Ayurveda
The Ayurveda Series is designed to connect you to your optimal maternal health using Ayurveda and Yoga. This workshop is perfect for you anywhere on your journey into motherhood. We interview and work with a Certified Ayurveda Practitioner (CAP) Rachel Costello. This series also includes recipes, guided mediations, journal prompts and yoga classes for pre/postnatal balancing.