How to Customize Your Yoga Practice while Pregnant
This online Prenatal Yoga Course will help to empower you and give you direction on your yoga practice during pregnancy. Prenatal Yoga Course is guided by yoga alliance certified yoga teacher, Ella Frances E-RYT 500, RPYT, YACEP.
Okay your doctor or midwife recommended yoga during your pregnancy, now what? Let me guess you scanned google for free resources, tips and videos to follow. But, now you miss your in-person yoga practice or you're finding the advice to not be consistent or coming from an experienced and certified prenatal yoga teacher… Prenatal yoga classes are hard to find at the time you need them, I get it! You want to get back to moving and breathing in your community, but you're just not sure what is okay, safe and should be avoided.
Well the good news is, you are in the right place! This course is designed to take you from overwhelmed and unsure to empowered and informed in your prenatal yoga practice and how to customize any yoga or fitness class to support you during pregnancy.
You will walk away with a greater understanding of:
Safe Prenatal Yoga Tips for Each Trimester
Benefits of Prenatal Yoga
What to Avoid, Skip or Customize in your Yoga practice during Pregnancy
Core strengthening and breathing exercises you CAN do when you are pregnant
Pelvic floor tools to support your body during pregnancy and prepare you for birth
How to optimize your posture during pregnancy
Strategies to prevent common aches, pains and discomfort in pregnancy
Recommended Yoga Postures with proper alignment & tips
Recommended Yoga tools for Labor with proper alignment & tips
Transitioning and flowing on your yoga mat while pregnant
Basic Yoga Anatomy during pregnancy with a focus on core and pelvic floor
Latest research findings and guidelines with resources
Bust myths about what you can & can not do while pregnant
What you will receive:
Four, 1 hour interactive live or recorded lectures with Ella
Guidebook to follow along with each lecture
One recorded Prenatal Yoga class with Ella
One recorded Prenatal Meditation with Ella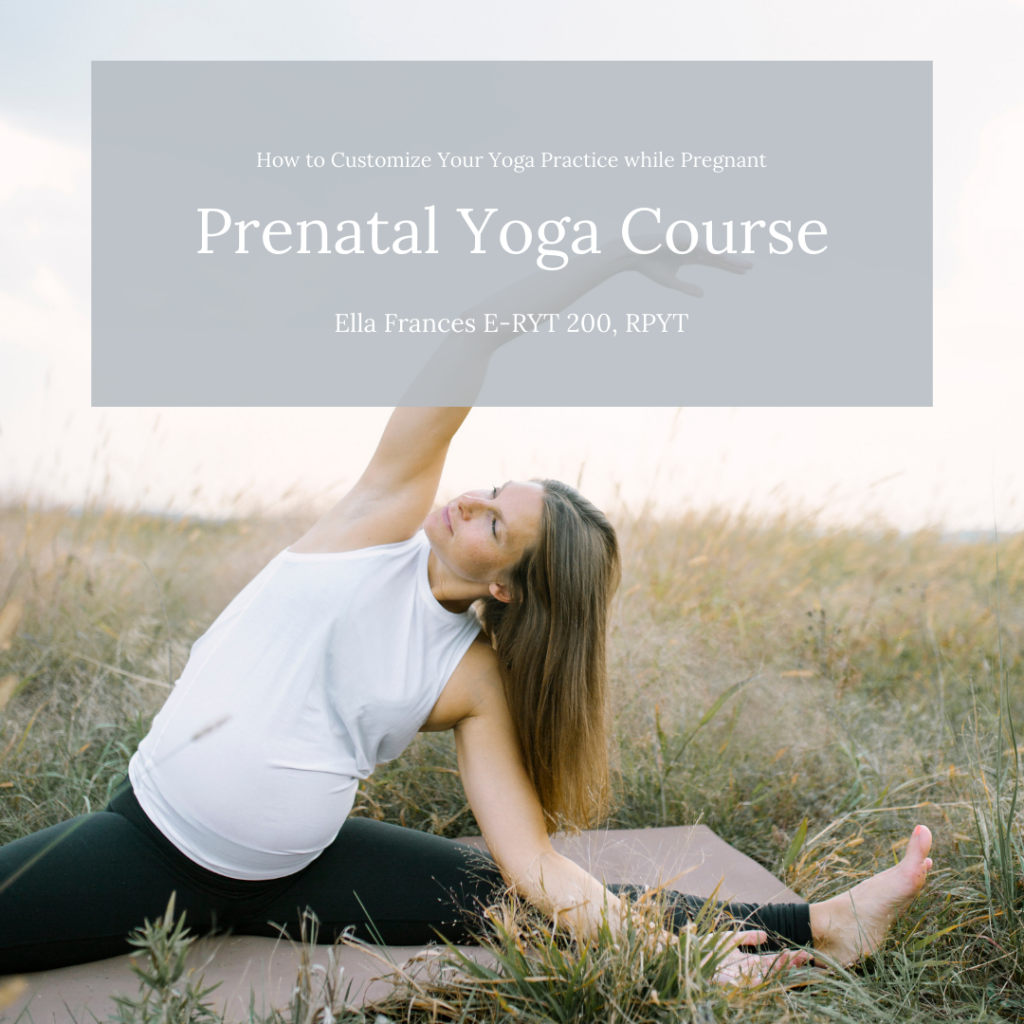 Saturday January 22nd, 2022
1:00-5:00PM CT
Investment $250
Live & On-Demand (Virtual Access for one year)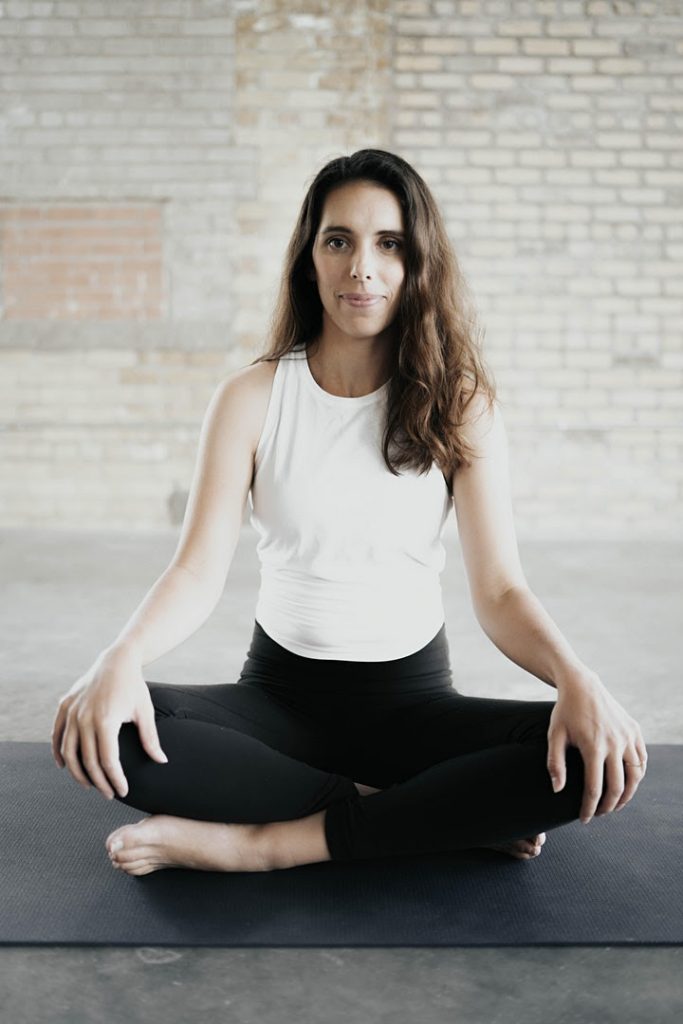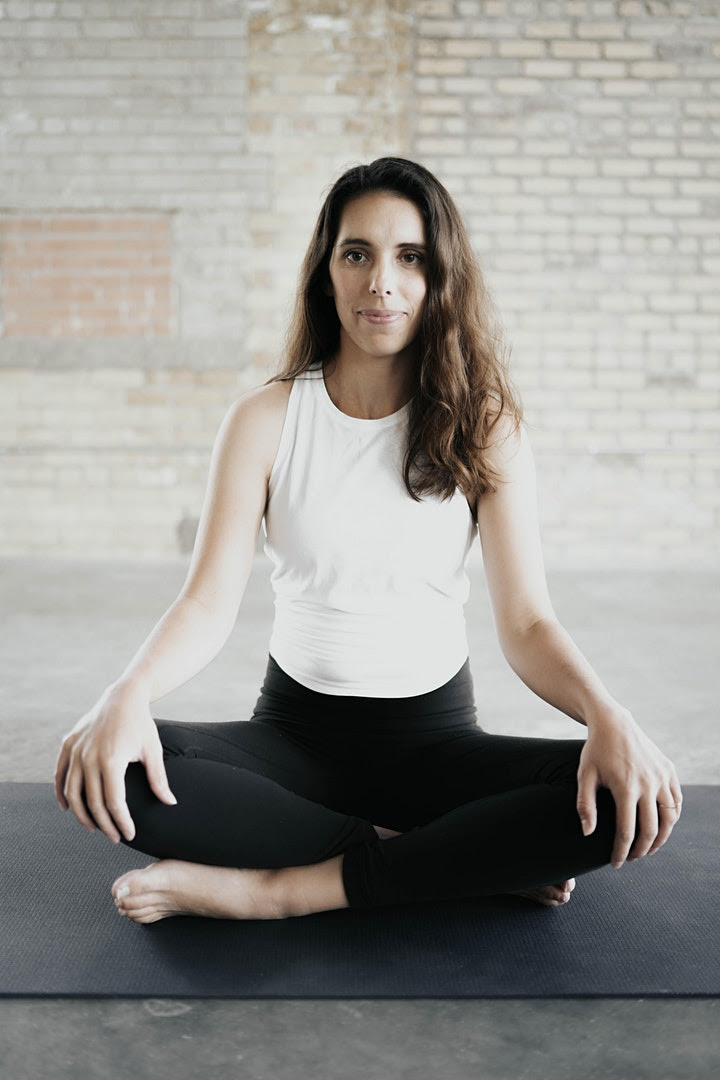 Meet Ella
Ella is a mother, wellness expert and certified yoga teacher E-RYT 200 and RPYT. Her teachings lead and empower you to move your body and believe in yourself through life, pregnancy and motherhood with the power of yoga. She has made it easier than ever to start or maintain your home yoga practice with her membership based yoga platform, Ella Frances Yoga. She has two children and knows first hand how the yoga practice has transformed her life. When she is not on her yoga mat, you can find her cooking in her kitchen or folding mounds of laundry.
Ella Waite, Founder of Ella Frances Yoga, E-RYT RPYT